What to do about foliar problems?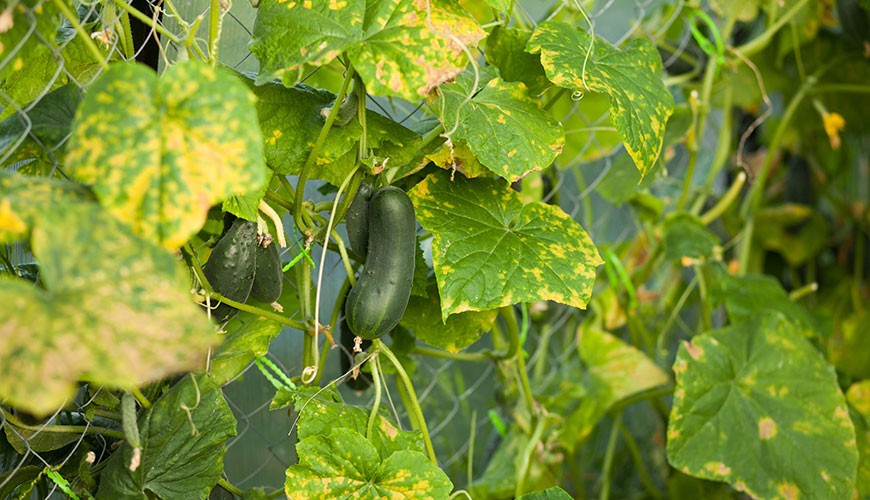 13 3月
When plants suffer from foliar problems, their leaves might start to droop, they might become speckled or dry up. How can you prevent this and what can you do when it happens? In this blog, will explore the prevention of foliar problems, discuss the various types and fill you in on how to treat them.
The prevention of foliar problems
In order to prevent problems, make sure to keep a daily eye on your crop. This way, you will notice immediately if something is happening. Do you spot something odd? Then start by identifying any changes you may have made. Perhaps you increased the amount of nutrition, or altered the humidity? Keep an eye on the room's temperature as well. It might very well be higher or lower than your crop can handle.
Also, a change in pH-levels could be the cause of the deterioration. Therefore, check periodically if the pH-levels need to be in- or decreased. This can be done with the help of a pH-meter. If pH-levels are too high, compensate by administering BAC pH-. Are they too low? Then add BAC pH+.
On another note, we strongly advise that you keep an eye out for harmful fungi. Fungi are at the root of many foliar diseases. Prevention is mostly done by keeping humidity low and hygiene levels high where you grow your crop.
Various types of foliar problems
To recap, foliar problems can be caused by administering too much or too little nutrition, excessive humidity, detrimental temperatures, or the growth of various fungi. We will now focus on two widespread foliar problems: leaf blotch and mildew.
Leaf blotch is caused by fungi from various families. The many types of this disease occur in hot weather conditions, high humidity and when nitrogen deficiency occurs. Remove affected leaves when leaf blotch occurs. In the event of crop rotation, make sure the surrounding area is clean and no spores remain.
Mildew is a fungus that lives off the plant it grows on. This fungus can be identified by a white film that occurs primarily at the top of the leaves. Mildew can be prevented by administering BAC Foliar Spray. Are your plants affected? Then try to fight mildew by administering a home-made foliar spray that consists of milk (40%) and water (60%). This will prevent the fungus from spreading. Spray your crop on a daily basis, but keep away from the buds.
More information?
Would you like to learn more about the prevention and curing of foliar problems? We welcome you to give us a call or send us an email. We look forward to assisting you in keeping your crop healthy.